IS LIVING IN TODAY'S VILLAGE CALM AND HARMONIOUS? A RESPONSE FROM UWR RESEARCHERS
Despite the restrictions related to the COVID-19 pandemic, a four-person team from Zakład Zagospodarowania Przestrzennego IGRR [eng. Department of Spatial Development Institute of Geography and Regional Development] continues to work on a project entitled "RURALIZATION – The opening of rural areas to renew rural generations, jobs and farms" implemented under Horizon2020. The main objective of the project is to develop new ways to support rural development in Europe, which will then be transferred into proposals for changes in EU policy in this field.
Among the many operations of the project, at this stage together with other partners of the project, we are conducting an analysis of more than 1.5 thousand trends, megatrends and "weak signals" that were collected earlier. The results of this study will help us understand where Europe's rural areas are heading today. At the same time, we reached out to the young people in selected regions of the EU to find out their dream vision of the future and the role of rural areas in their life plans. This data will help to supplement the conclusions of the trend analysis with important information about the 'proactive' vision of rural areas as seen by young people.
Beside trying to outline scenarios for the future of rural areas, we also examine existing rural practices and regulations in the EU. Together with other partners of the project, we looked at a total of 60 good practices of new residents in rural areas, of people starting their activity in agriculture and of people inheriting farms across the EU. From these 60 practices, we have selected over a dozen for further research – 3 of which are in Poland. Further work in this area will start this autumn.
The project also looks at national regulations on access to agricultural land in the EU. The team from the University of Wroclaw was responsible for collecting from national experts from Poland, Czech Republic, Slovakia and Lithuania information on the status of legislation and practice in these countries in this matter. Other partners of the project are collecting information from all other EU Member States, so that we will soon have access to a wealth of knowledge about the legal regulations and mechanisms regarding the accessibility to agricultural land across the EU.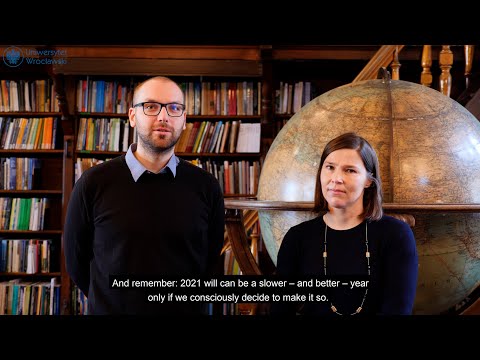 Anyone interested in more information about the project is encouraged to visit the website at www.ruralization.eu or contact mgr inż. Robert Skrzypczynski via e-mail: robert.skrzypczynski@uwr.edu.pl.
Project "RURALIZATION" (Horyzont2020) – work in progress
Basic information about the project:
Project implementation period: May 2020 – April 2023
Project financing: Horizon 2020 program (grant number: 817642)
Total budget: € 5,995,904
Team implementing the project on behalf of the University of Wrocław: dr hab. Sylwia Dołzbłasz, dr hab. Krzysztof Janc, dr hab. Andrzej Raczyk, mgr inż. Robert Skrzypczyński
Number of partners forming the project consortium: 18 institutions from 12 EU countries
Lead partner of the project: Delft University of Technology (TU Delft)
Project website: www.ruralization.eu