Professor Jan Potempa – winner of the highest Polish scientific award (film).
On 1 October 2021, during the official inauguration of the academic year, the winner of the first edition of the "Polish Nobel" – the Heisig Prize, the highest financial scientific award in Poland, was announced. The laureate was Prof. Jan Potempa from the Jagiellonian University.
Prof. Jan Potempa was nominated in recognition of his discovery of biochemical mechanisms of the connection between bacterial periodontal disease and autoimmune reactions, which opened new perspectives in the fight against Alzheimer's disease. Already in the autumn, it will become clear whether the medication that is in clinical trials is effective. This will open the way to… stopping Alzheimer's disease.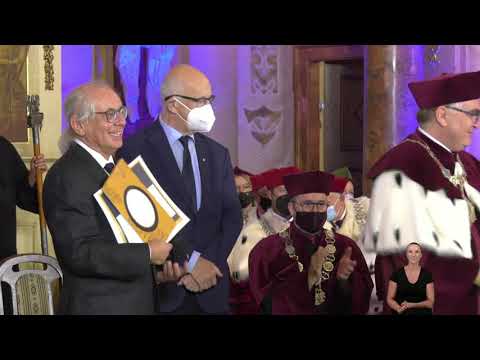 The award was founded by Prof. Norbert Heisig, a German medical doctor born in pre-war Breslau.
Prof. Jan Potempa from Jagiellonian University, photo: private archive.
Opside Prof. Jan Potempa, the finalists were Prof. Dariusz Chruściński from Nicolaus Copernicus University in Toruń and Prof. Lechosław Latos-Grażyński from Wrocław University.
Prof. Dariusz Chruściński from the Nicolaus Copernicus University in Toruń. Photo: Andrzej Romański
Prof. Lechosław Latos-Grażyński from Wrocław University. Photo: Dominika Hull/UWr